AIREX is the world leader in training and therapy mats with over 60 years of experience. They are known for their Swiss mentality of striving for perfection, innovation, and quality that lasts a lifetime.
Their mats are made of 96% air, making them unique and incredibly comfortable to use. Plus, all their products are eco-friendly. Choose from a wide range of mats, including yoga, fitness, and physiotherapy mats. Trust AIREX for high-quality mats that stand the test of time.
Airex encourages everyone to take a step back from stress, worries, naggings of the day and get into their zone with Airex Mats.
Airex Brochure: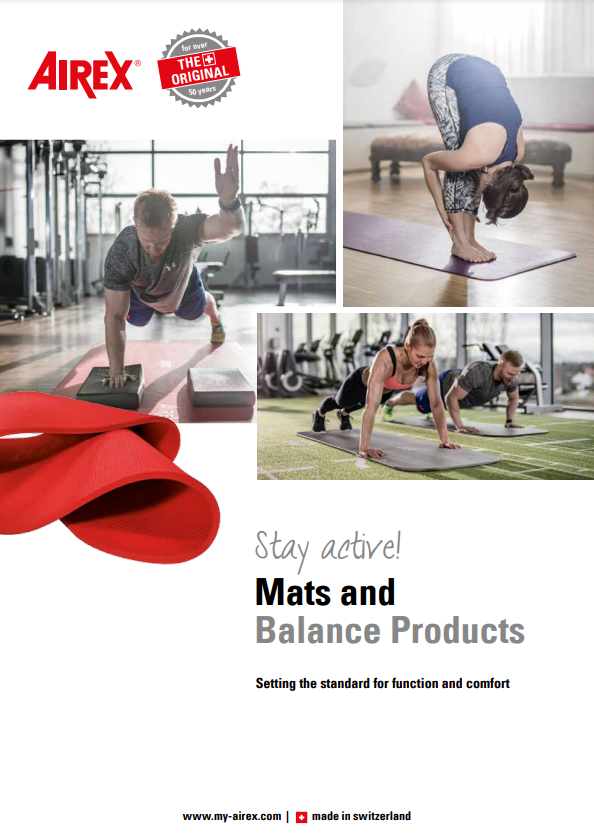 Founded By: Emil Brunner and Hearbert Lindemann Headquarters: Sins, Switzerland Brand: Patented in Sins, 1952